LG LHD675 1000W 4.2CH Home Theater System, Dual Subwoofer, AUX In, USB Direct Recording
₦318,000.00 (-10%)
1000W4.2CH HOME THEATRE SYSTEM, DUAL SUBWOOFER, AUX IN, USB DIRECT RECORDING
LHD675
1000W 4.2Ch. Home Theater
DVD/ CD Playback
Dualsubwoofers built-in
Space Saving & Simple Installation
Bluetooth Standby
Wireless sound streaming from LG TVs
Compare
Powerful sound
The dual subwoofer integrated into the LG X-Boom Theater gives more power to the base tones, creating a soul shaking sound. When watching a movie, the 4.2 channel creates a rich surround sound. The engineered wood gives the speakers a high quality look.
Space Saving & Simple Installation
The compact design allows for easy installation while allowing for full enjoyment of maximum space. The simplicity of the speakers means there are no complicated instructions and chaotic wires. Set up the speakers effortlessly and revel at the clarity of the sound.
A system that wakes when you wish (Bluetooth Standby)
Whenever you tap into your music app, the Bluetooth ready speaker automatically and seamlessly plays music, so your tunes are ready when you are.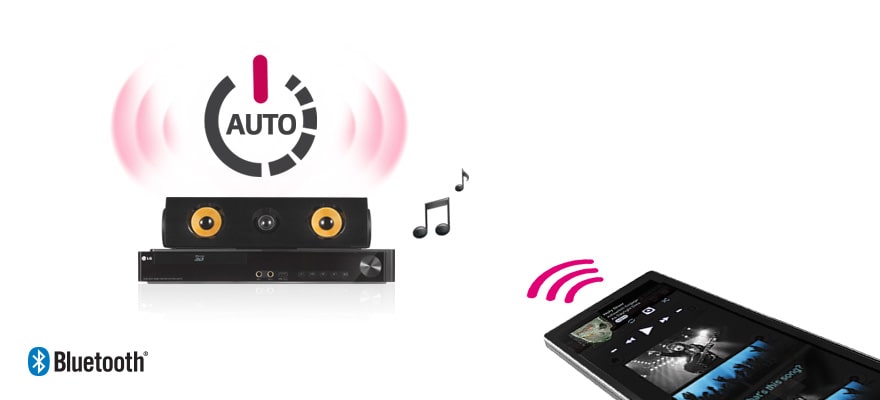 Get more exciting sound from your TV (LG TV Sound Sync)
Simply connect your system to your LG TV and enjoy powerful sound wirelessly via Bluetooth®.
Use your own Media (USB Input)
With the built in USB port you can play video and audio content directly from your USB storage device